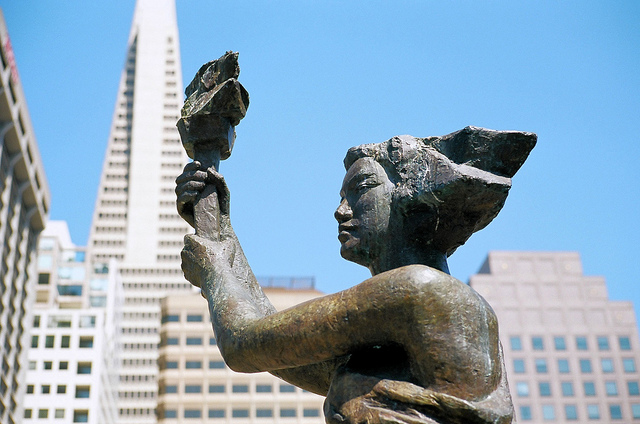 In anticipation of celebrating the 25th anniversary issue in January 2015, the Journal of Democracy is revisiting five of the most influential articles on the study of democratization ever published in the Journal.
#2: "What Democracy Is…And Is Not" by Philippe C. Schmitter and Terry Lynn Karl
Schmitter and Karl outlined the concepts, procedures, and principles that make democracy possible, emphasizing that "there are many types of democracy" and that they take shape according to the unique conditions in a given country. Rather than focusing on institutional formulas, Schmitter and Karl sought to describe the type of governance system that democracy should create in a society:
"Modern democracy, in other words, offers a variety of competitive processes and channels for the expression of interests and values—associational as well as partisan, functional as well as territorial, collective as well as individual. All are integral to its practice."
Despite the considerable democratic momentum in 1991, Schmitter and Karl cautioned against the high expectations often placed on new democracies due to popular assumptions about expected results.
"Democratization will not necessarily bring in its wake economic growth, social peace, administrative efficiency, political harmony, free markets, or 'the end of ideology.'… Instead, what we should be hoping for is the emergence of political institutions that can peacefully compete to form governments and influence public policy, that can channel social and economic conflicts through regular procedures, and that have sufficient linkages to civil society to represent their constituencies and commit them to collective courses of action."
By focusing on the flexible political mechanisms that democracy provides, Schmitter and Karl demonstrated that the ultimate benefit of democratic governance is the creation of a system where clear rules, accountability, and citizen participation provide opportunities for self-correction. Today, as authoritarian political leaders around the world argue that democracy produces the risk of chaos, Schmitter and Karl's analysis serves as a reminder that democracy offers the best chance for balancing societal tensions over the long term.
Download "What Democracy Is…And Is Not"