How is the rise of populism changing Europe's political dynamics? What lies ahead after the fall of Sudan's longtime dictator? Do recent elections in Southeast Asia point to a consolidation of illiberal rule?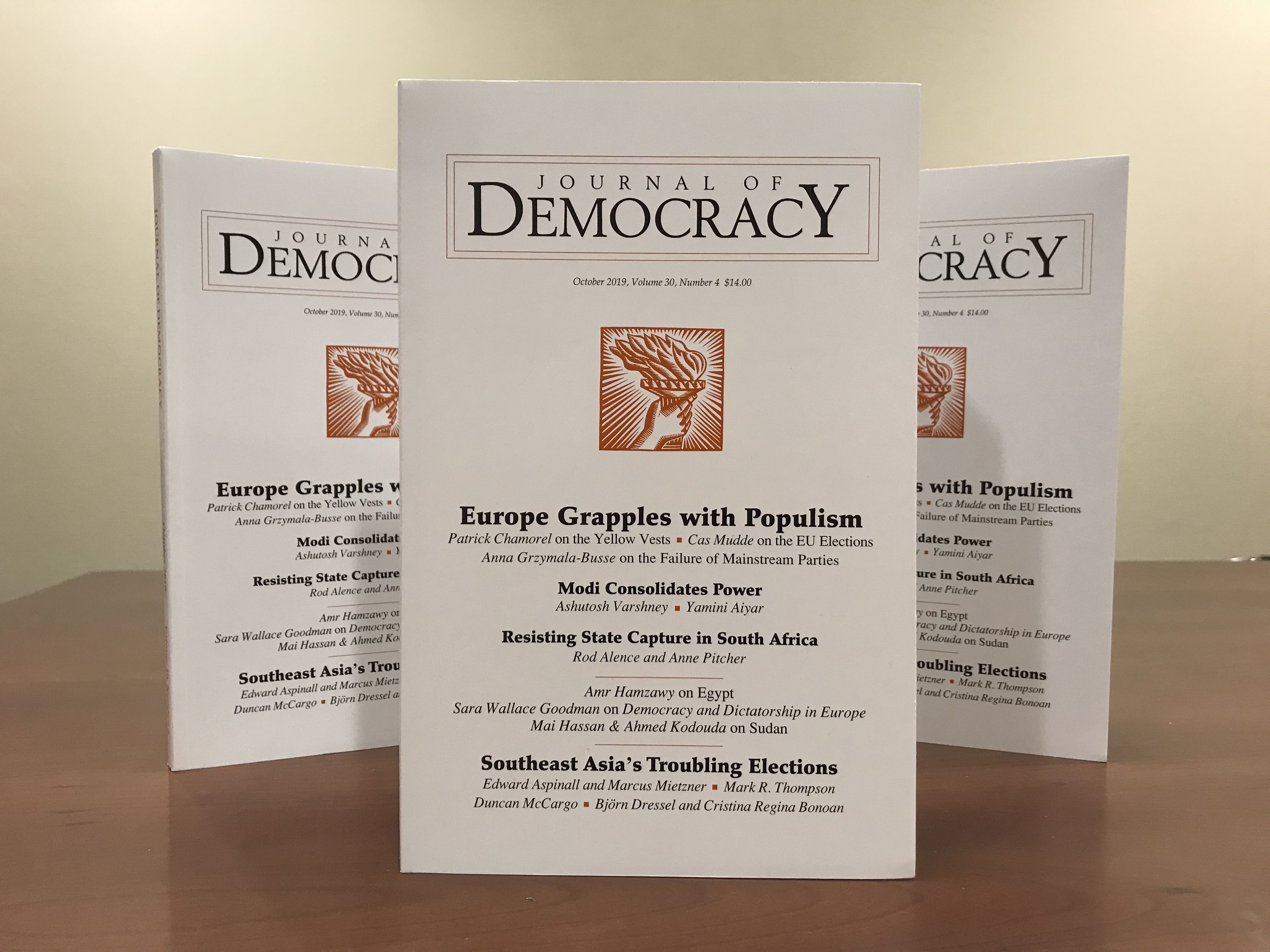 A cluster of four articles on recent elections in Southeast Asia considers whether authoritarian and illiberal forces are strengthening their hold in the region:
A second cluster examines how, as Europe grapples with populism, the deeper dynamics of national and EU politics are changing:
Plus: How has India's Bharatiya Janata Party (BJP) been able to increase its parliamentary majority and reshape the political scene?
Also in the October 2019 issue:
View the full Table of Contents at www.journalofdemocracy.org.