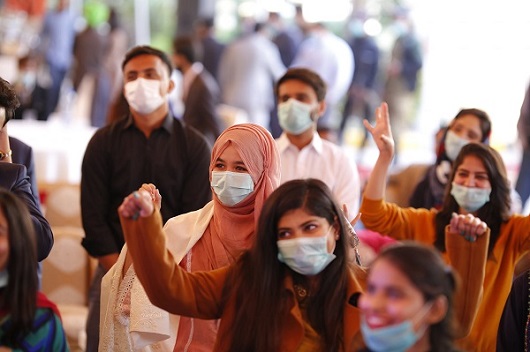 In Asia and around the world, many young people are marginalized from political decision-making and face discrimination based on their age, education, or other factors that prevents them from participating in elections and civil society. Youth are often framed as apathetic, self-centered, or uninterested in politics and civic issues. However, when young people are given meaningful opportunities to participate and contribute, they are powerful and innovative advocates for change in their communities, countries, and the world.
"Youth participation is key for vibrant and inclusive democracies. This is especially true in Asia, where almost 60 percent of the world's young people live," said John Knaus, senior director for Asia at the National Endowment Democracy (NED). "Across the region, youth-led movements are at the forefront of defending civil and human rights and advocating for peace and inclusive development in the region."
NED is proud to support several grantees who are working to empower emerging leaders and increase youth political engagement in Asia:
Chanan Development Association
Based in Lahore, Pakistan, the Chanan Development Association (CDA) works in 110 districts across the country with a network of 360 youth-led organizations. Their mission is to ensure meaningful participation without discrimination for young people, particularly young women, at every level of policy development and decision-making. CDA offers leadership training for youth and connects them to civil society leaders, politicians, and other youth-led groups so they can discuss issues that affect them and develop action plans and youth-led advocacy campaigns.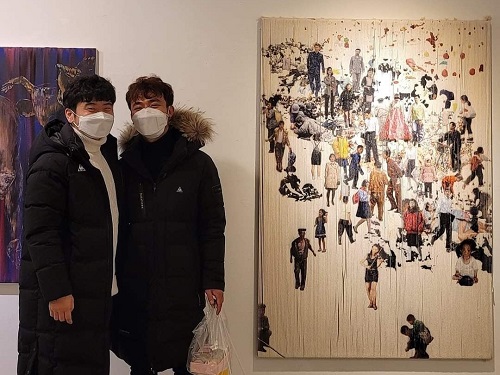 Now, Action and Unity for Human Rights
Since 2010, Now Action and Unity for Human Rights (NAUH) has been working to improve human rights conditions in North Korea. NED is supporting a NAUH project to strengthen the capacity of North Korean youth defectors in South Korea to take leadership roles on human rights and democracy issues. The organization holds a democracy leadership program that includes training, networking, and advocacy opportunities for young defectors, as well as social campaigns to reach international audiences. [Read about the 2018 NED Democracy Award, which honored NAUH.]
International Republican Institute
One of NED's four core institutes, the International Republican Institute (IRI) uses survey data to research youth attitudes toward political participation in Asia and improve programs that encourage youth who are not politically engaged. This research builds on IRI's previous work in the region, including a recent survey of youth in Mongolia, which demonstrated strong support for inclusive democracy. IRI supports digital youth outreach in Asia and provides training resources. IRI also hosts the Leaders Advancing Democracy Program (LEAD), connecting emerging leaders in countries including Mongolia, Bhutan, and Burma.