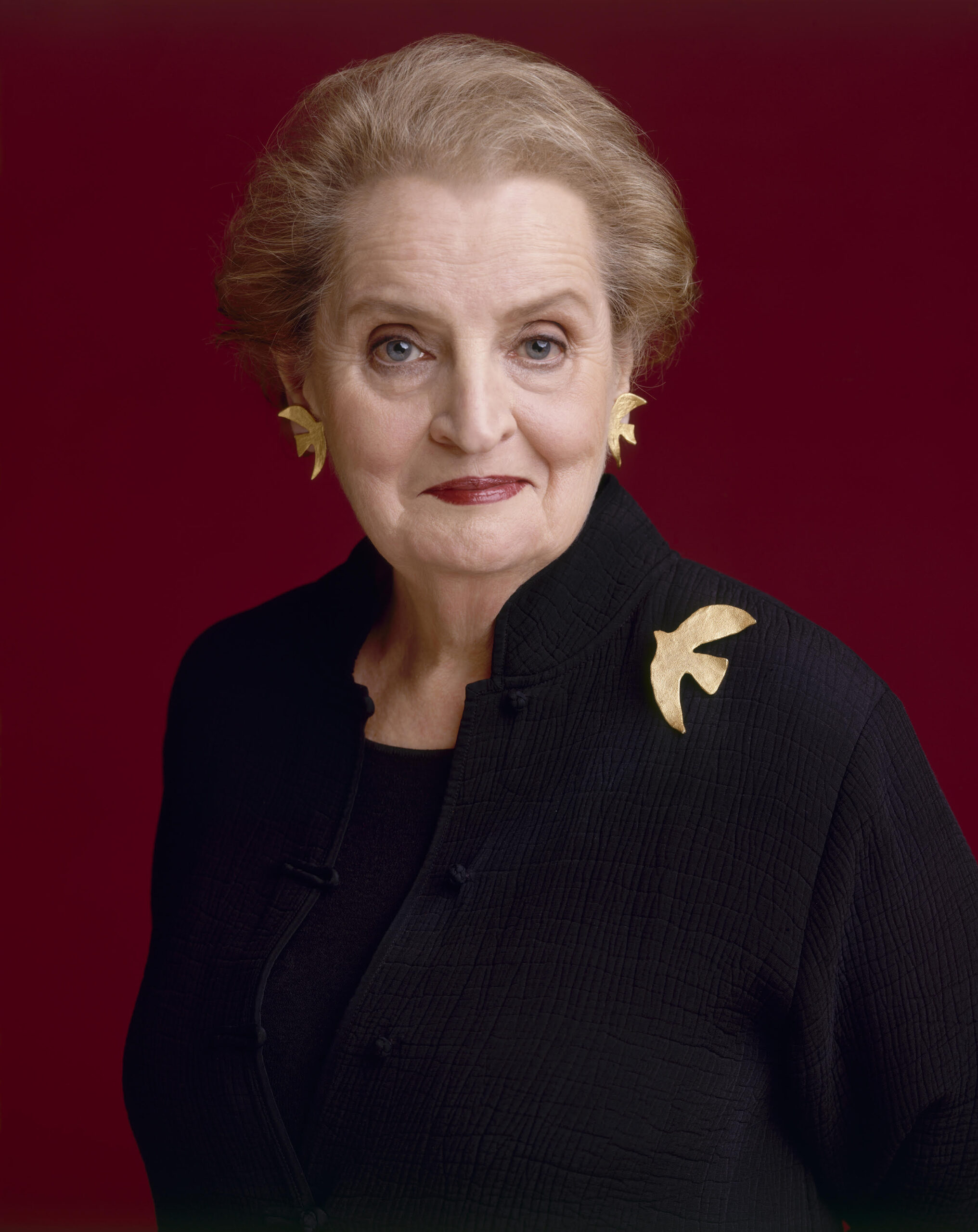 The National Endowment for Democracy (NED) was profoundly saddened to learn of the death of Madeleine K. Albright, an icon of freedom and democracy, who served as the longtime Chair of the National Democratic Institute (NDI), one of NED's four core institutes.
"Madeleine Albright was known to have called America the 'indispensable nation,'" said NED Chairman Kenneth Wollack, who worked closely with Albright as president of NDI for 25 years. "Our country and the world have lost an indispensable and irreplaceable leader who was a passionate advocate for democracy at home and freedom abroad." (Read Kenneth Wollack's full statement here.)
Albright served on the NED Board of Directors from January 1991 until January 1993, when she was nominated by U.S. President Bill Clinton to serve as the U.S. Ambassador to the United Nations, and later as Secretary of State, the first woman to hold that position. NED honored Albright in 2012 with the Democracy Service Medal.
"Madeleine Albright inspired generations to defend democracy," said NED president and CEO Damon Wilson. "As a former NED board member and NDI chair, she motivated the entire NED family to work in common cause to support democracy around the world. Her commitment to liberty and belief in the United States and its allies shaped my own life's work when I began my career under her leadership at the State Department. Secretary Albright described herself as 'an optimist who worried a lot' as she was clear-eyed about the threat from autocrats like Vladimir Putin, but confident that democrats around the world would summon the will to renew democracy. We honor her legacy by doubling down on our efforts to push back on tyranny—beginning by helping to ensure that Ukraine's extraordinary resistance marks a turning point in favor of freedom."
The NED Board of Directors and staff extend our deepest sympathy to Madeleine Albright's family and friends, especially to our colleagues and partners at NDI, who have lost a visionary and inspiring leader.