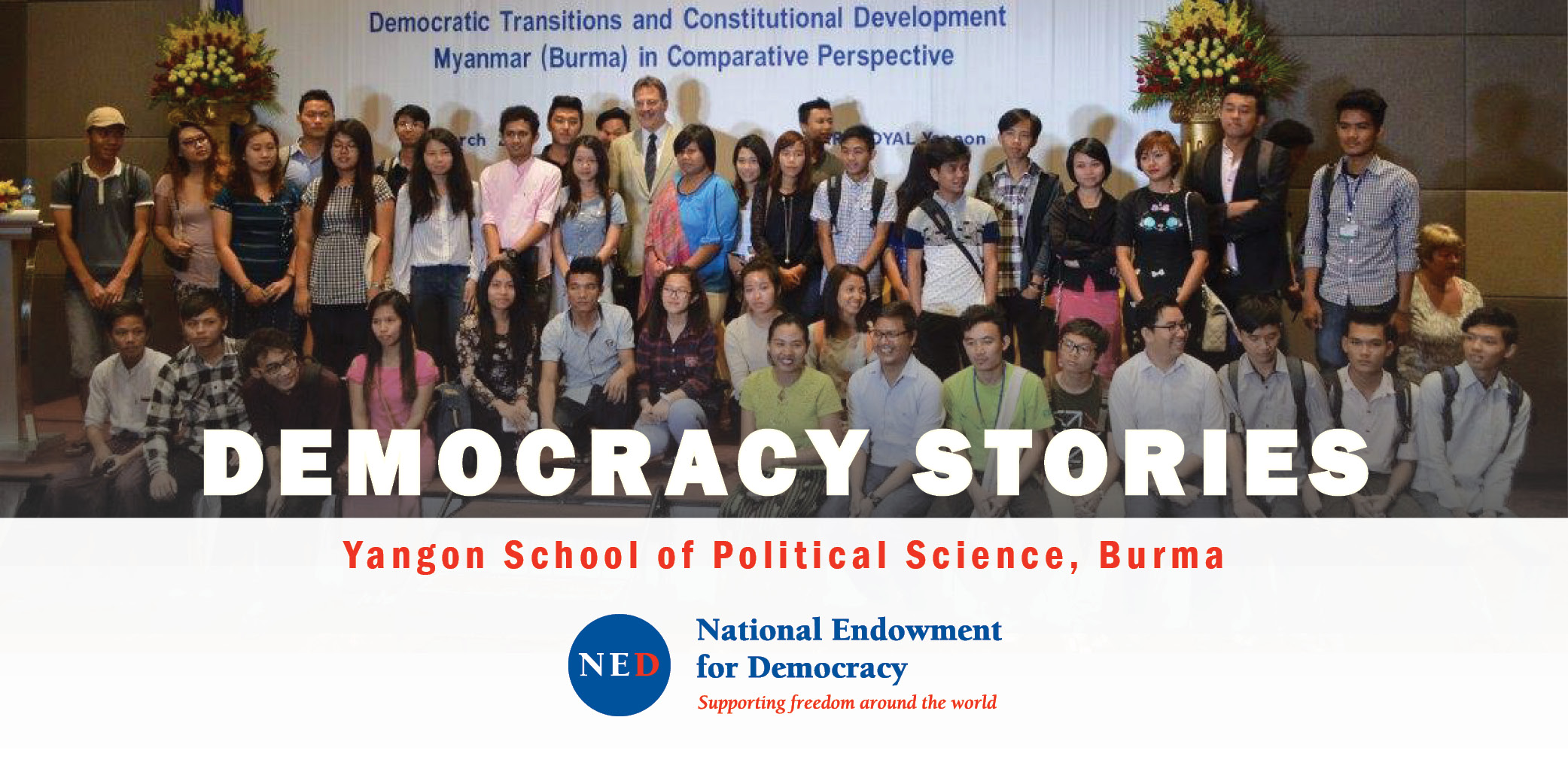 A project of former political prisoners, the Yangon School of Political Science (YSPS) opened its doors in 2011, becoming one of the first institutions in Burma to offer courses on democracy and politics.
Young people flocked to its over-subscribed classes to study the basic principles of democracy and their application in the Burmese context.
Halfway through the decade, the YSPS remains one of the most important forums for open and respectful discussion of the tremendous obstacles to democratic transition, tackling highly sensitive topics like ethnic and minority rights, religious violence, and the role of the military in the economy. Guest lectures by renowned experts such as Larry Diamond of Stanford University draw widespread interest. Workshops on elections management, campaign strategies, and network building provide the technical knowledge needed to run a democracy. And an expanding research program supports the policy deliberations of the new government. Two former directors and 10 former students were elected to Parliament in November 2015.
Expanding steadily with NED support since 2012, YSPS has developed into one of the country's leading centers for civic debate and in-depth study of democracy. NED is proud to stand with the YSPS as it helps the country make up for 50 years of censorship and fear by opening the door to the study of politics in Burma.
The National Endowment for Democracy is a private, nonprofit foundation dedicated to the growth and strengthening of democratic institutions around the world. Each year, NED makes more than 1,700 grants to non-governmental initiatives – like the Yangon School of Political Science – that promote free societies and democratic participation.
Explore NED's work in Asia.