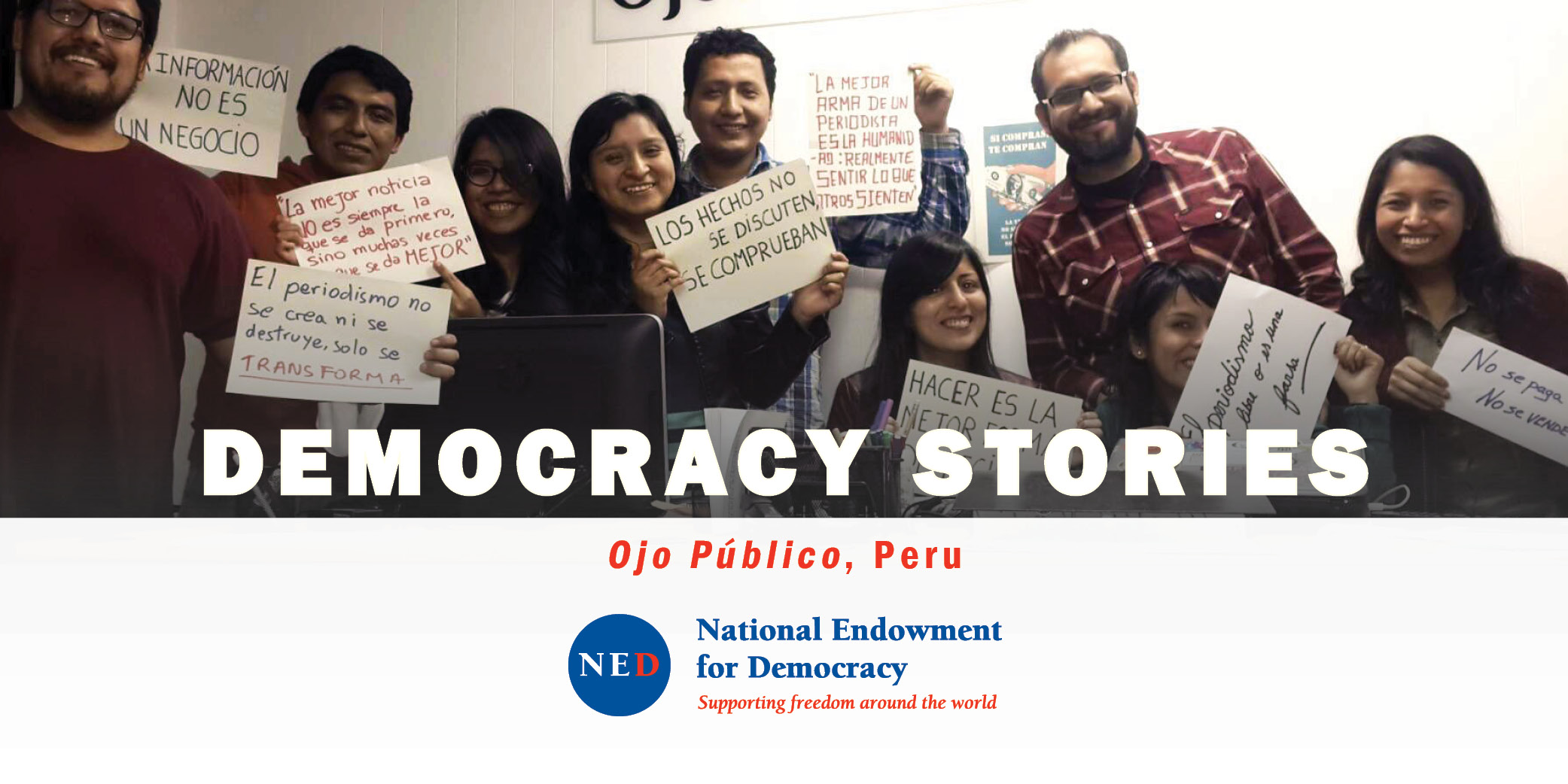 Government leaders trying to illicitly line their pockets are having a much harder of it time in Peru.
NED grantee Ojo Publico ("Public Eye") is a Peruvian digital media outlet that uses innovative tools to produce independent investigative journalism and combat corruption, which has been pervasive in Peru. Anti-corruption watchdogs regularly note that irregular payments, bribes, and favoritism of government officials in awarding contracts are particularly common in Peru. In this environment, Ojo Público and its team of experienced reporters is committed to challenging vested interests that undermine civic trust.
With NED support, Ojo Público combed through public records at the National Office for Privacy and Personal Information. What they found and documented were the tax returns of Supreme Court justices – some of which listed assets of questionable origin. While this work put Ojo Público in conflict with some authorities, Peru's judiciary has upheld its right to work with public records.
In one much-publicized case, Ojo Público noted that one Supreme Court justice held assets that far exceeded what he could have amassed on his salary. He sued Ojo Público, alleging that it had violated his privacy and obtained the information illegally. After months of litigation, Peru's Court of Appeals ruled against the justice, stating that Ojo Público had acted legally and in good faith.
In order to maintain its independence, Ojo Público does not rely on advertising. Instead, its sustainability is based on a mixed model of support from like-minded organizations, crowdfunding for specific journalistic projects, revenue from trainings and workshops, alliances with universities and research centers, and the committed involvement of its readership. NED is proud to be part of this community of support and to stand with Ojo Público in its pursuit of transparency and the public good.