Digital technologies are transforming governance—developing mechanisms to guide their introduction will be vital to upholding democratic norms.
China's information operations are becoming more similar to Russia's, demonstrating autocrats' willingness to share tools and tactics to undermine support for democracy.
The second Summit for Democracy's focus on the intersection between technology and democracy suggests deepening cooperation to counter the abuse of surveillance technologies

.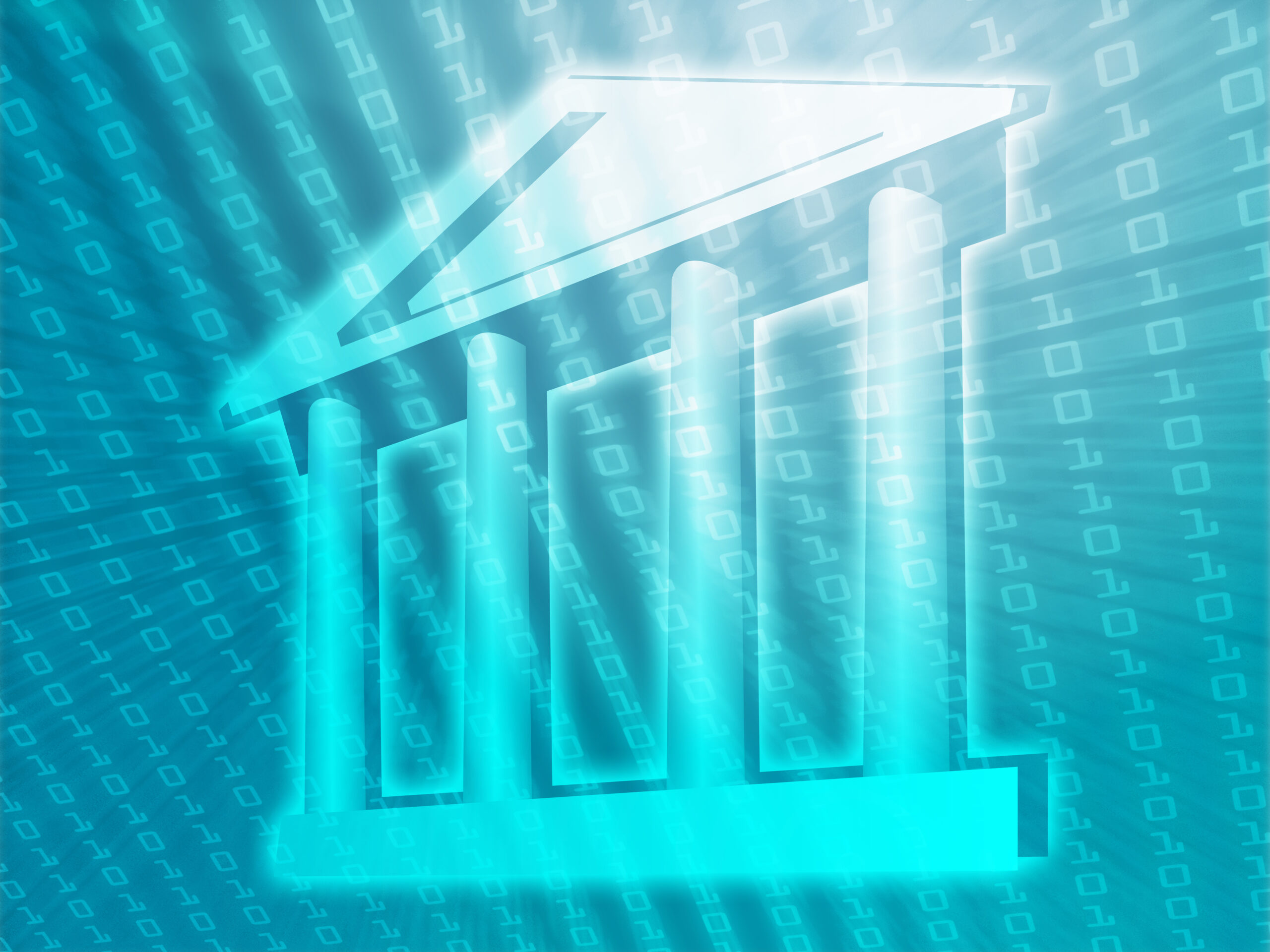 the digital battlefield for democratic principles
This Big Story was adapted from Krzysztof Izdebski's contribution to the International Forum's recent essay series, "The Digitalization of Democracy: How Technology Is Changing Government Accountability." Read the full essay here.
From law enforcement and the courts to voting systems and social services, digitalization is transforming governance. This transformation has many faces: It takes forms ranging from China's regular use of AI tools to assess citizens' "fitness" for society to democracies' introduction of algorithmic systems that allocate social benefits, support school enrollment, assign judges to cases, or sustain dialogue with citizens. As cutting-edge digital tools pervade the public sector, developing the right mechanisms and approaches to guide their integration—such as conducting impact assessments, leveraging procurement processes, and empowering civil society—will be vital to upholding democratic norms.
When designed with democratic principles in mind and implemented with proper oversight, digital tools can support the delivery of public services, increase civic engagement, or make government more open. Yet for all the promise they hold, digital technologies in the public sector also present risks to key democratic principles of equality, privacy, and government transparency.
First, discrimination can occur when governments employ AI systems and other algorithmic tools—fueled by data that reflects existing prejudices—to automate decision-making. If the police have scrutinized marginalized groups disproportionately, for example, algorithms will suggest that members of these groups are more likely to commit crimes. When decision-making is undertaken by computers that amplify inequalities, the democratic norm of equality among citizens is compromised.
Second, the privacy impacts of digital advances can degrade citizens' ability to hold their government accountable. Privacy provides a shield of protection for citizens as they vote, organize, and engage in protest. New surveillance tools like facial recognition cameras, together with a broader impulse to collect and centralize ever more data for use in automated systems, could imperil this safeguard for civic engagement.
While these technological risks are now drawing wider attention, we sometimes forget that digital tools can also serve as smokescreens for officials seeking to dodge responsibility for their actions. In North Macedonia, for example, a 2017 audit revealed that state authorities hand-picked judges for specific cases under the guise of a computer draw. An automated system lent a veneer of false objectivity to their actions. This case, and others identified by researchers in Central and Eastern Europe, underscore that without trust in governing institutions, there can be no trust in the tools they deploy.
To earn the public's trust, digital tools must be embedded in robust transparency and accountability mechanisms. Following several key principles can help set democratic societies on the path to more accountable digital governance:
Leveraging Procurement:

When public-sector entities are the ones acquiring new digital systems, public procurement presents a

unique opportunity to promote democratic norms

. Contracting authorities have leeway in defining the terms of the bid and the execution of the contract. They can, for example, oblige a provider to be more transparent or specify what data the system can use. In this way, public institutions can set a precedent for rights-respecting, transparent, and accountable digital development.

Conducting Impact Assessments:

Democracies should continuously reflect on how good governance practices might fruitfully be applied to digital tools in government. As one example, it is good practice to prepare a regulatory impact assessment before presenting a draft of new legislation. Among other functions, these assessments identify potentially affected groups and determine whether the regulation in question serves its stated purpose.

Technology impact assessments

are a promising innovation that operate on the same principle. Such mechanisms make it possible to predict whether the risks outweigh the potential benefits before a new digital system is implemented.

Empowering Civil Society:

To defend democratic principles on the new digital battlefield, civil society must take on a more active role in governing public-sector technologies—whether by educating policymakers, advocating for human rights, helping to craft policy reforms, or working alongside governments in co-creating new digital tools. There is already a range of interesting precedents for this kind of engagement, such as the

collaborations with public institutions

pioneered by the

Code for All Network

. However, a systematic approach to expanding civil society capacity is needed to match the scope of the digital accountability challenge,
As technologies increasingly perform critical tasks on the state's behalf, democratic societies must ensure that their standards of accountability for traditional public authorities also apply to digital systems. At a time of wavering confidence in democratic institutions, setting technology outside the domain of key oversight mechanisms will only weaken public trust and worsen democratic backsliding.

deepfakes and disinformation
Deepfakes that once required advanced software can now be created with widely accessible applications—and purveyors of disinformation are taking advantage of the rapidly-progressing AI-enabled tools to produce fake videos capable of duping even the most critical eye. VTV, a Venezuelan state-run television station, aired clips of computer-generated American-style news anchors reporting favorably on topics like the state of Venezuela's tourism industry. As deepfakes are increasingly used to peddle malign narratives, the creation of AI detection tools will become critically important to the broader fight against disinformation harmful to democracy.
the convergence of russian and chinese information operations
Beijing is increasingly relying on information manipulation strategies to exploit perceived societal divisions in democracies abroad, a move that signals a shift in its playbook to more closely resemble that of Russia. Long seen as more reticent than Russia to undertake provocative information operations—Beijing is reportedly embracing influence campaigns it would not have in the past. These shifts are both inspired by and in cooperation with the Kremlin: since the full-scale invasion of Ukraine, Chinese and Russian state media have increasingly parroted each other's talking points in a joint effort to fracture global support for Ukraine.
Russian narratives attack support for ukraine across the global south
Although Ukraine has succeeded in rallying the support of the transatlantic community since the full-scale invasion, Ukraine and its democratic allies have been much less successful in Global South information spaces. Russian narratives continue to dominate discourse about the war, often parroted by local politicians who claim they do not buy the "'black-and-white' story that the West is selling." Latin America, where most countries have remained steadfast in their refusal to sanction Russia, appears unlikely to shift their stance. According to Politico's Lesia Dubenko, Ukraine and its democratic allies should approach this gap in support as an opportunity for partnership—and make clear the mutual economic and political benefits of supporting Ukraine as a means to counter Russia's malign activities across the Global South.

facing bans in europe, huawei pivots to the middle eAST
Russia's full-scale invasion of Ukraine forced a reckoning within Europe, leaving democracies to reconsider their reliance on technology procured from authoritarian powers. In Germany, for example, Chancellor Olaf Scholz has instituted new security regulations in a bid to lessen the country's dependence on 5G telecommunications technology coming from Beijing. Amid a wave of crackdowns in the West, Huawei has pivoted to alternative markets in the Middle East and Southeast Asia, where the popular vendor's relationship with the CCP evokes less concern. Among other overtures, the Chinese tech conglomerate recently opened flagship stores in Riyadh.
generative artificial intelligence in china
The popularity of generative artificial intelligence tools like ChatGPT has spurred public debate within democratic societies about the risks these tools present to the online information space. ChatGPT is blocked in China, and companies like Baidu are working to develop their own tools for the local market. Chinese censors already use AI to prune the information space for Chinese users, and homegrown tools have been trained to steer clear of politically sensitive topics.

Ahead of the Summit for Democracy, the International Forum released a series of four issue briefs highlighting several emerging global challenges to democracy—disinformation, transnational kleptocracy, emerging technologies, and global authoritarian influence.
The International Forum recently released a new essay series, The Digitalization of Democracy: How Technology Is Changing Government Accountability. Authors Krzysztof Izdebski, Teona Turashvili, and Haykuhi Harutyunyan joined the International Forum's Beth Kerley for a discussion of the major risks and opportunities that digital change in the public sector presents for state accountability in March. Watch the recording here.
---
Thanks for reading Digital Directions! If you enjoy this newsletter, forward it to a friend or share on social media so that others can subscribe.