A new report from the International Forum for Democratic Studies examines how opaque and unaccountable approaches to "smart city" projects threaten democratic norms in Brazil, Mauritius, and beyond, as well as steps democracies can take to guard against these risks.
Beijing has unleashed the full extent of its surveillance and censorship apparatus on citizens demonstrating against the country's zero-COVID policies, but protestors are finding innovative ways to overwhelm the regime's internet controls.
Elon Musk's Twitter has become an increasingly inhospitable place for human rights defenders and democracy advocates worldwide, welcoming back purveyors of disinformation, malign narratives, and hate speech instead.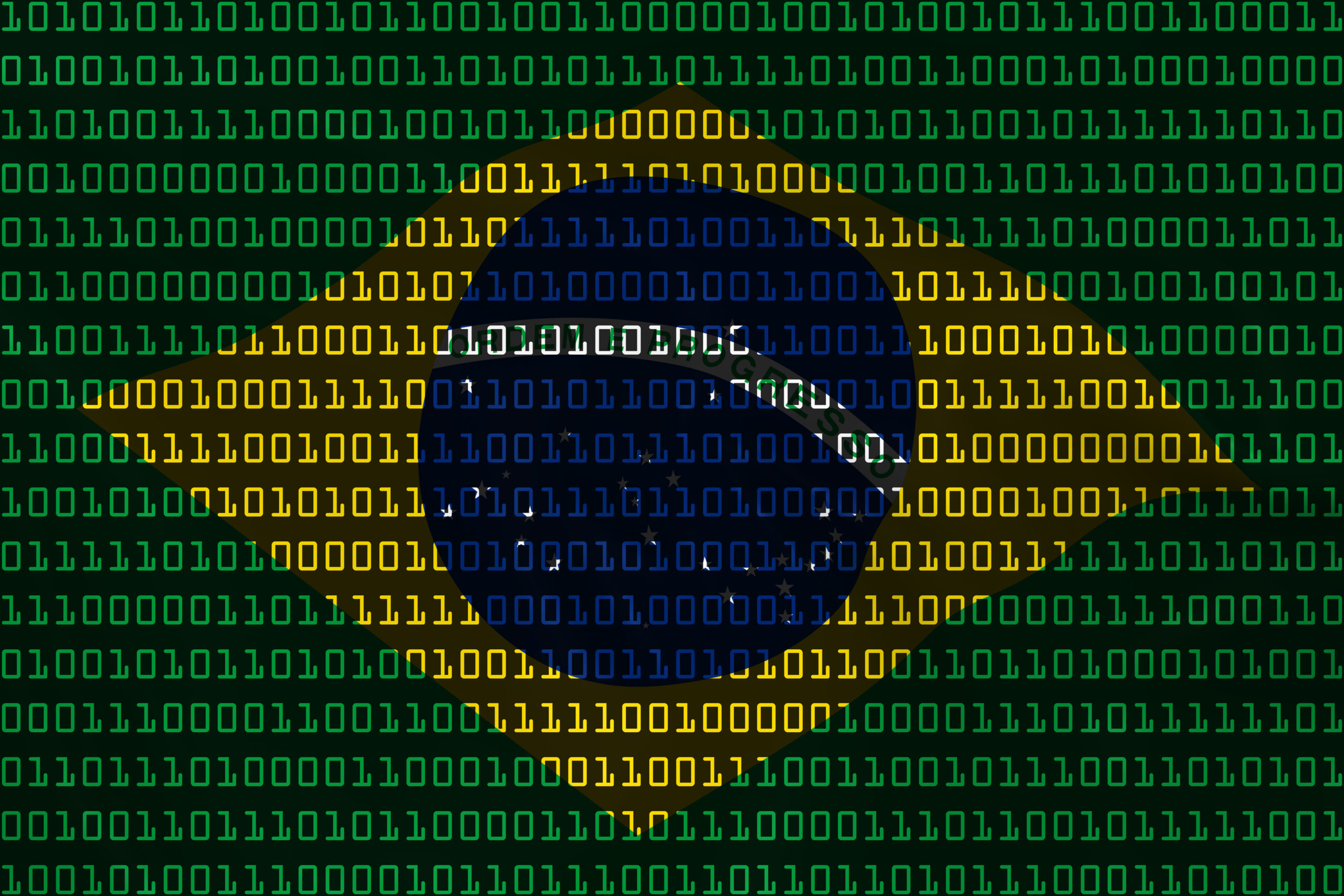 brazil's smart cities and democratic vulnerabilities // december 21
by Bárbara Simão and Blenda Santos, InternetLab, @internetlabbr @psbarbara
Through "smart city" projects, municipal officials around the world are leveraging new capacities created by artificial intelligence (AI) and the Internet of Things (IoT) to collect data about urban life, analyze trends, and automate governance. Although smart city technologies are touted as cutting-edge solutions for connectivity, efficiency, and security, these projects pose risks to democracy if not implemented following principles of transparency and accountability.
In Brazil, policy makers working with civil society have made impressive efforts to elaborate democratic norms for smart cities. As part of the International Forum for Democratic Studies' new report Smart Cities and Democratic Vulnerabilities, Bárbara Simão and Blenda Santos of InternetLab discuss these efforts. They also explain how hasty, opaque, and irregular practices on the ground nonetheless make it challenging to ensure that municipal digitalization actually serves Brazilian democracy.
As in many other countries, Brazilian cities have raced in recent years to become "smart" by adopting new digital tools for connectivity, urban mobility, education, and public safety. National authorities have enacted numerous policies to better steer and govern these technologies, including a Brazilian Charter for Smart Cities developed in 2019-2020 through a process involving input from more than two-hundred civil society stakeholders. Many of Brazil's policies on smart cities show awareness of the need to consult different stakeholder groups, prioritize human rights, and engage the wider public in what the Charter calls "democratic management of cities."
Despite these achievements, however, research by InternetLab, Article19, and LAPIN has identified gaps in the governance of Brazilian smart cities that threaten to undermine democratic principles. With private marketing and consultancy agencies issuing rankings to assess smart cities, Brazil's municipalities have rushed to deploy new information and communications technologies (ICTs), boost their standing, and gain prestige. In contrast to the participatory vision articulated in the Charter, municipal authorities have not always paused to consider how their projects intersect with social and digital inequalities on the ground; to promote democratic participation in the projects' planning and management; or to ensure that citizens' privacy and other rights are properly protected.
These oversights in procurement and implementation can undercut democratic norms on several fronts. For instance, ICT contracts often lack specific provisions on the use of data, even when the projects involve extensive access to personal information. These omissions can lead to a situation where citizens' data rights can become a bargaining chip between public bodies and private companies.
Also concerning from a democratic standpoint is the lack of transparency around many agreements between vendors and Brazilian municipalities. Widespread opacity around the public-private partnerships involved in "smart cities" leaves unanswered questions about what kind of projects are being implemented; why and for whom they are being implemented; what they will cost; and who sells and operates the resulting systems.
Finally, municipalities do not generally appear to have given much consideration to the risks associated with the technologies they are using. Almost no authorities reported that they had carried out data protection or human rights impact assessments during the adoption and deployment of new digital systems—activities which should be standard practice.
Concerns around data privacy, opaque public-private partnerships, and the worsening of social inequalities are emerging in "smart city" projects across many regions of the world. Although Brazil has elaborated important principles for a more democratic approach, cities will need to adopt innovative strategies—such as using non-proprietary software or collaborating with civil society partners—and pay greater attention to existing standards in order to make this vision a reality. Above all, municipal authorities must leverage the power of public participation. Doing so will help decision makers better understand the social context surrounding new digital initiatives. These decision makers must craft context-appropriate digital strategies and more effectively guarantee democracy, access, and justice for all.

Unprecedented demonstrations—spurred by an apartment fire in the capital of Xinjiang—have erupted in the People's Republic of China (PRC) in response to the country's harsh zero-COVID policies. Emboldened protestors are up against a sophisticated surveillance apparatus and army of censors. Authorities are tracking phones, monitoring social media, and using cameras enabled with facial recognition technology to identify protestors and quash dissent. Unrest has also spilled into the online information ecosystem. State-run media have ignored the protests, and the CCP's propaganda apparatus is attempting to stymie coverage on other platforms, boosting coordinated bot activity and asking companies like ByteDance to augment censorship.

Although China boasts an elaborate internet control infrastructure, mass mobilization is overwhelming the state's censorship machine. Due to popular efforts, like those of "Teacher Li," Twitter has become a key platform for disseminating protest content in China and beyond. Many Chinese citizens are accessing Twitter, Telegram, and other blocked platforms with virtual private networks (VPNs) and evading online censorship using symbols (e.g., blank paper), while others have turned to low-tech organizing to bypass surveillance. Regardless of means, protestors' determination underscores the power of citizen mobilization and emphasizes the democratic spirit's vitality and endurance in Xi Jinping's China.

For an accessible explanation of surveillance in the PRC, see this Twitter thread by Washington Post reporter Cate Cadell (@catecadell).

russia's media offensive against ukraine spreads abroad
Refugees—portrayed as "ungrateful scoundrels" in order to escalate fears that the European Union will abandon Ukraine—are the latest subjects of Russia's information war against Ukraine, according to a report by Detector Media. Beyond Europe, RT is opening a media center in South Africa to augment Moscow's media foothold on the continent and shape local perspectives about the invasion. Social media manipulation services, or "trolling for hire," remain a persistent tool in Russia's arsenal. Autocrats around the world, like President Nayib Bukele in El Salvador, have noted Russia's successes and are adopting similar techniques.


Smart Cities and Democratic Vulnerabilities, the second report in the Forum's "Making Tech Transparent" series, was released last week. The collection of essays—authored by Beth Kerley, Roukaya Kasenally, Bárbara Simão, and Blenda Santos—examine the challenges mismanaged smart cities present to democracies, encourage participatory alternatives, and provide recommendations to ensure open and transparent implementation of these technologies.

In a new Forum Power 3.0 blog post, "Xi's Pitch to the Global South on Technological Governance," Kenton Thibaut analyzes the CCP's "pitch" to the Global South for non-U.S.-led global economic and security arrangements. Thibaut of the Digital Forensic Research Lab argues that democracies must communicate the appeal of a free, open, secure, and interoperable digital model to the developing world if they are to remain competitive with Xi Jinping's China.

The National Endowment for Democracy's Center for International Media Studies (CIMA) spoke with Natalia Antelava, founder of Coda Story, about digital authoritarian populism's impact on independent media. Read more about Coda Story's approach to covering the authoritarian playbook on CIMA's blog.

On the most recent episode of the Forum's Power 3.0 podcast, Forum Senior Director John Glenn and Senior Program Officer for Information Space Integrity Adam Fivenson sit down with Jakub Kalenský to discuss Ukrainian resilience against Russian disinformation. Kalenský, a senior analyst at the European Centre of Excellence for Countering Hybrid Threats, shares his ideas for how democracy defenders can retake the initiative in the information space.
---
Thanks for reading Digital Directions! If you enjoy this newsletter, forward it to a friend or share on social media so that others can subscribe.