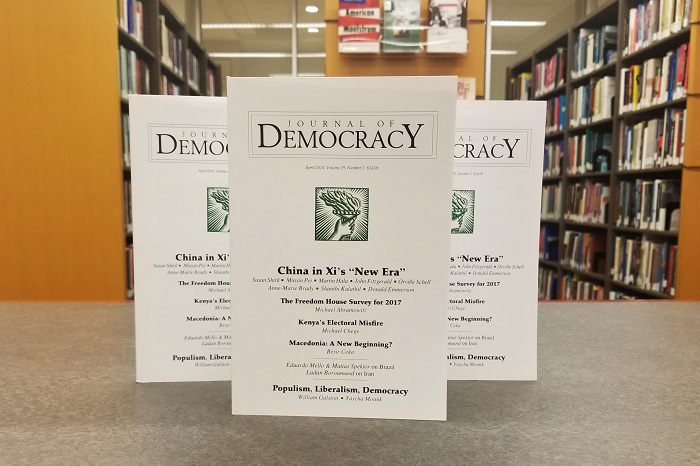 Is Xi Jinping returning China to a Mao-style personalist dictatorship? How is China under Xi exerting its authoritarian influence in its neighborhood—and around the world?

In the April 2018 issue of the Journal of Democracy, a set of eight articles on "China in Xi's new era" examines the country's internal changes in the wake of the 19th Party Congress, its expanding global ambitions, and its influence operations from Canberra to the Czech Republic:
For further discussion about China in Xi's new era, read blog posts related to this article cluster on the International Forum's Power 3.0 blog.
Populism, Liberalism, and Democracy
Two insightful essays delve into the roots and implications of populism's global ascent. William A. Galston explores populism's logic and considers how liberal democracies can respond; Yascha Mounk argues that populism's rise may, in part, reflect popular frustration with "undemocratic liberalism."
In addition, in the April 2018 issue:
For the complete Table of Contents, visit www.journalofdemocracy.org.