On December 8, one day before the Summit for Democracy, the National Endowment for Democracy (NED) gathered frontline democratic activists, U.S. legislators, experienced democracy advocates, and former political leaders from around the world to share their insights on rebuilding democratic momentum.
NED President and Chief Executive Officer Damon Wilson said the event demonstrated the commitment of NED and its partners to strengthen democracy worldwide. "Generating democratic momentum requires not only democratic unity and the political commitments that the Summit will feature this week, but, as importantly, it requires supporting and unleashing the energy and innovation of frontline actors and activists," he said.

To kick off the event, Wilson spoke with Philippine journalist and 2021 Nobel Peace Prize Laureate Maria Ressa about her work fighting against the threats of disinformation and media repression.
"Over the last decade, conditions have just gotten worse for journalists trying to hold power to account," Ressa said. "It seems to me like this is a sliding door moment for the world- that if we take one path, we can save our democracy, and if we take another path, we go further into a descent to fascism."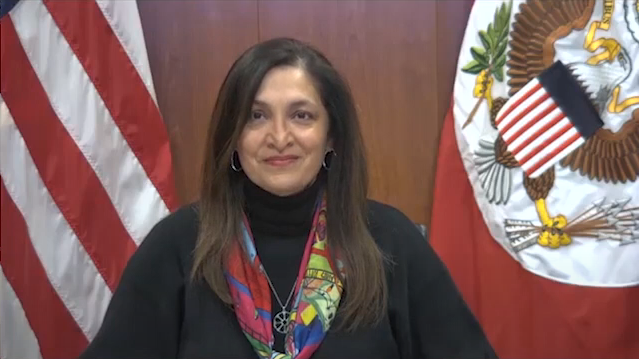 In her keynote remarks, U.S. Under Secretary of State for Civilian Security, Democracy, and Human Rights Uzra Zeya highlighted the need for democracies to work together and with civil society partners to deliver for citizens in the wake of global crises. "While there's no shortage of challenges to our democracies, we have no doubt about the best way to tackle them- we must put these problems out into the open and work together to solve them," said Zeya. "That's always been democracy's greatest strength: the power it provides to people to improve their societies and to work towards a more perfect union."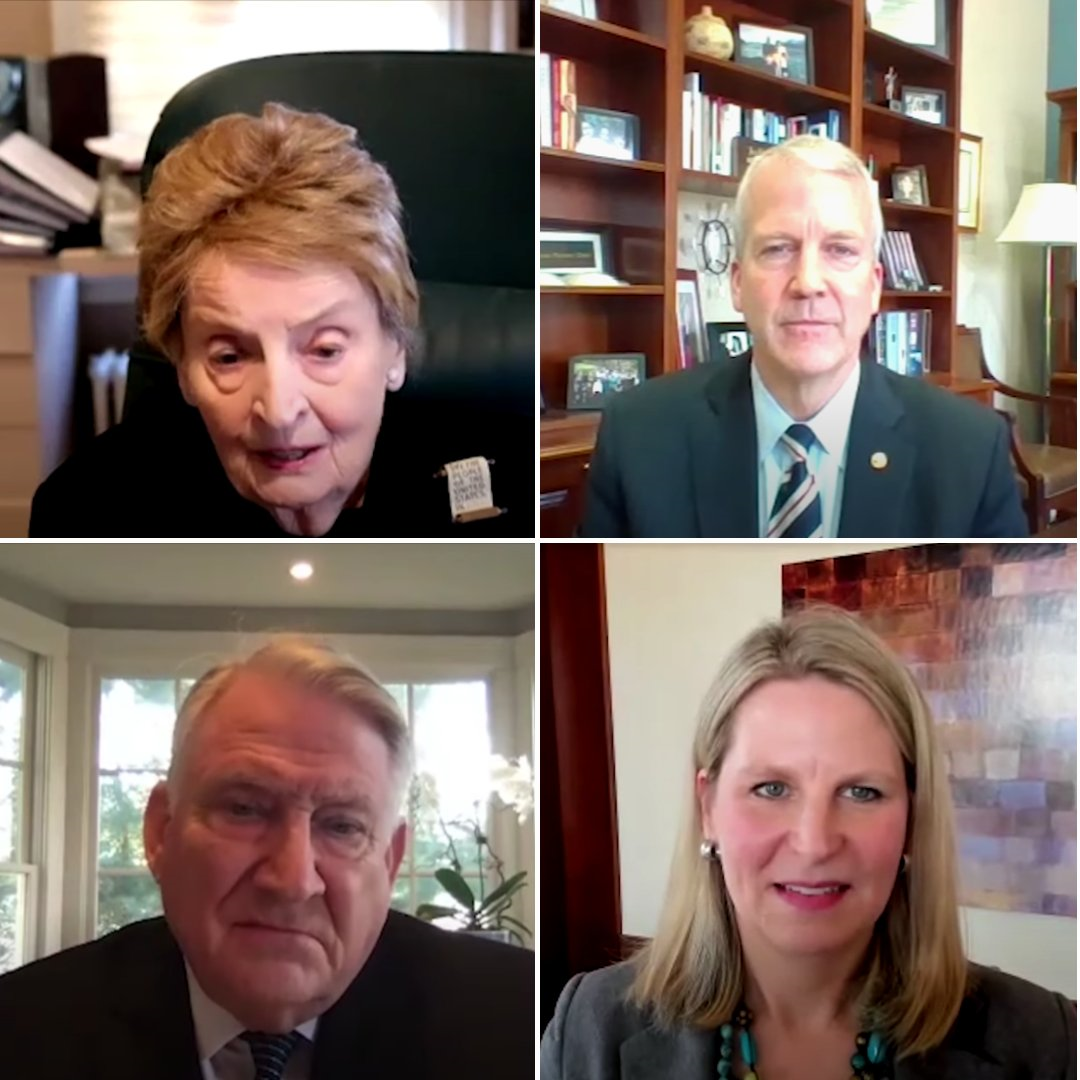 The event continued with a panel discussion with the chairs of NED's four core institutes: Madeleine Albright, Chair of the National Democratic Institute; Senator Dan Sullivan, Chairman of the International Republican Institute; Greg Lebedev, Chairman of the Center for International Private Enterprise; and Elizabeth Shuler, Chair of the Solidarity Center. The leaders discussed the roles of civil society, politicians from both parties, business, and labor in defending human rights and confronting global threats.
Albright argued for optimism about the future of democracy and the ability for democracies to rebuild democratic momentum. "Despite our current distress, the globe is still far freer now than it was during the first five decades of my life," she said. "We democrats have an enlarged platform from which to mount a revival."
In order to highlight the voices of frontline democratic activists, four U.S. legislators—­Rep. Karen Bass and Senators Rick Scott, Jeanne Shaheen, and Ben Sasse—­ connected with global democracy advocates Berta Valle (Nicaragua), Vladimir Kara-Murza (Russia), Nathan Law (Hong Kong), and DJ Switch (Nigeria). The legislators and activists discussed the challenges faced by activists under authoritarian regimes and how the U.S. and other democracies can assist them in their struggle for democracy and human rights.



"Freedom is something that has to be secured and then protected because the wilderness grows back, because we live in a broken world," said Senator Sasse. "So, freedom depends on Nathan Laws of the world. It depends on men and women who stand up and tell the truth."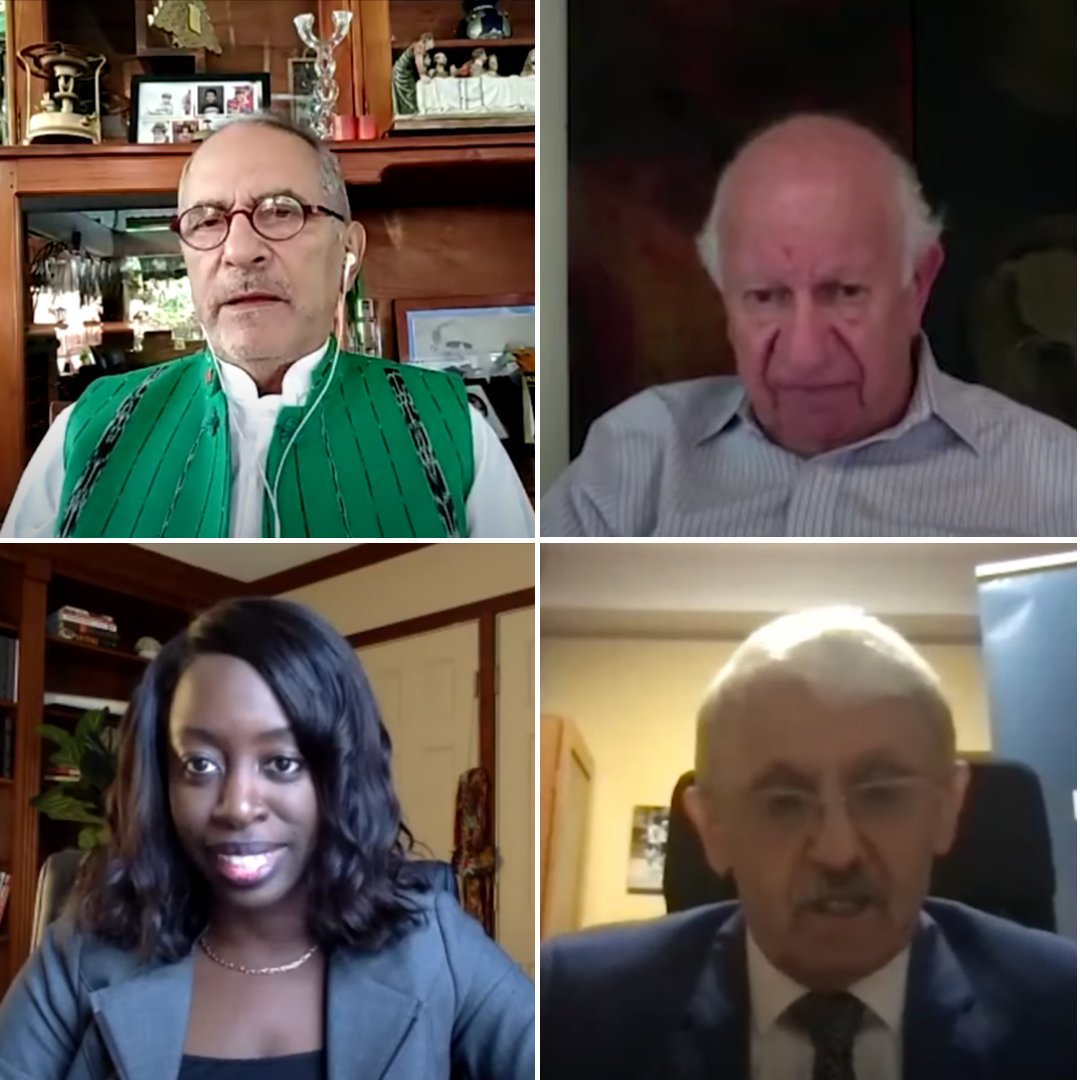 Last, Ambassador Reuben Brigety introduced a panel of four former political leaders: Ricardo Lagos, former President of Chile; José Ramos-Horta, former President of East Timor; Mikulas Dzurinda, former Prime Minister of Slovakia; and Kamissa Camara, former Minister of Foreign Affairs of Mali. The leaders discussed the biggest challenges to sustaining democratic momentum during their countries' transitions and advice for young democratic activists.
"There is no better alternative to democracy, to participatory democracy, as imperfect as democracies may be in countries across the globe," said Ramos-Horta. "We need civil society to build a responsive democracy that not only respects and promotes freedom, but also serves citizens' needs. If you are not joining the game of democracy, the fight of democracy, you leave the field open to demagogues and dishonest people."