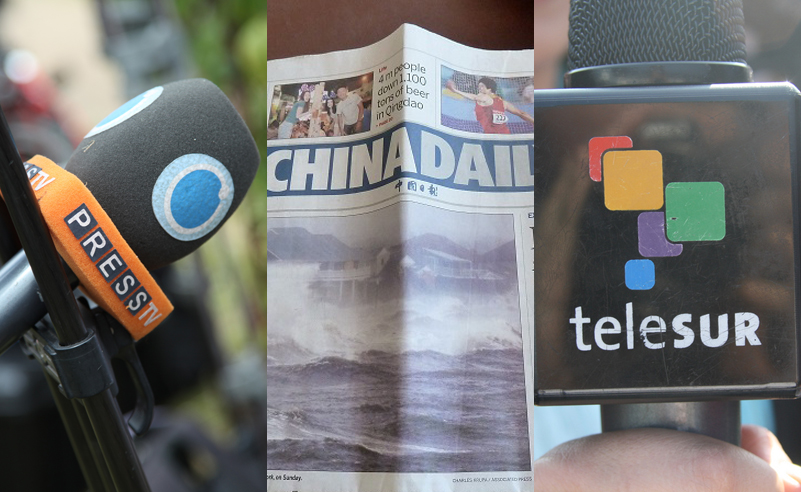 In the January 2016 issue of the Journal of Democracy, NED Vice President for Studies and Analysis Christopher Walker explains the ways in which authoritarian regimes have hijacked the concept of "soft power". By exploiting globalization and the opportunities presented by integration with the West, the leading repressive regimes have set out to undermine the very institutions and arenas that welcomed them:
"Today, authoritarian regimes are projecting power beyond their borders. They are targeting crucial democratic institutions, including elections and the media. They use deep economic and business ties to export corrupt practices and insinuate themselves into the politics of democracies, both new and established. They are influencing international public opinion and investing heavily in their own instruments of "soft power" in order to compete with democracy in the realm of ideas."

Forthcoming in March 2016
Authoritarianism Goes Global: The Challenge to Democracy
Edited by Larry Diamond, Marc F. Plattner, and Christopher Walker
Johns Hopkins University Press
In Authoritarianism Goes Global, a distinguished group of contributors present fresh insights on the complicated issues surrounding the authoritarian resurgence and the implications of these systemic shifts for the international order. This collection of essays is critical for advancing our understanding of the emerging challenges to democratic development.
Photos (left to right): Andy Miah/Flickr, Dany Simons/Flickr, Alejandro Villanueva/Flickr