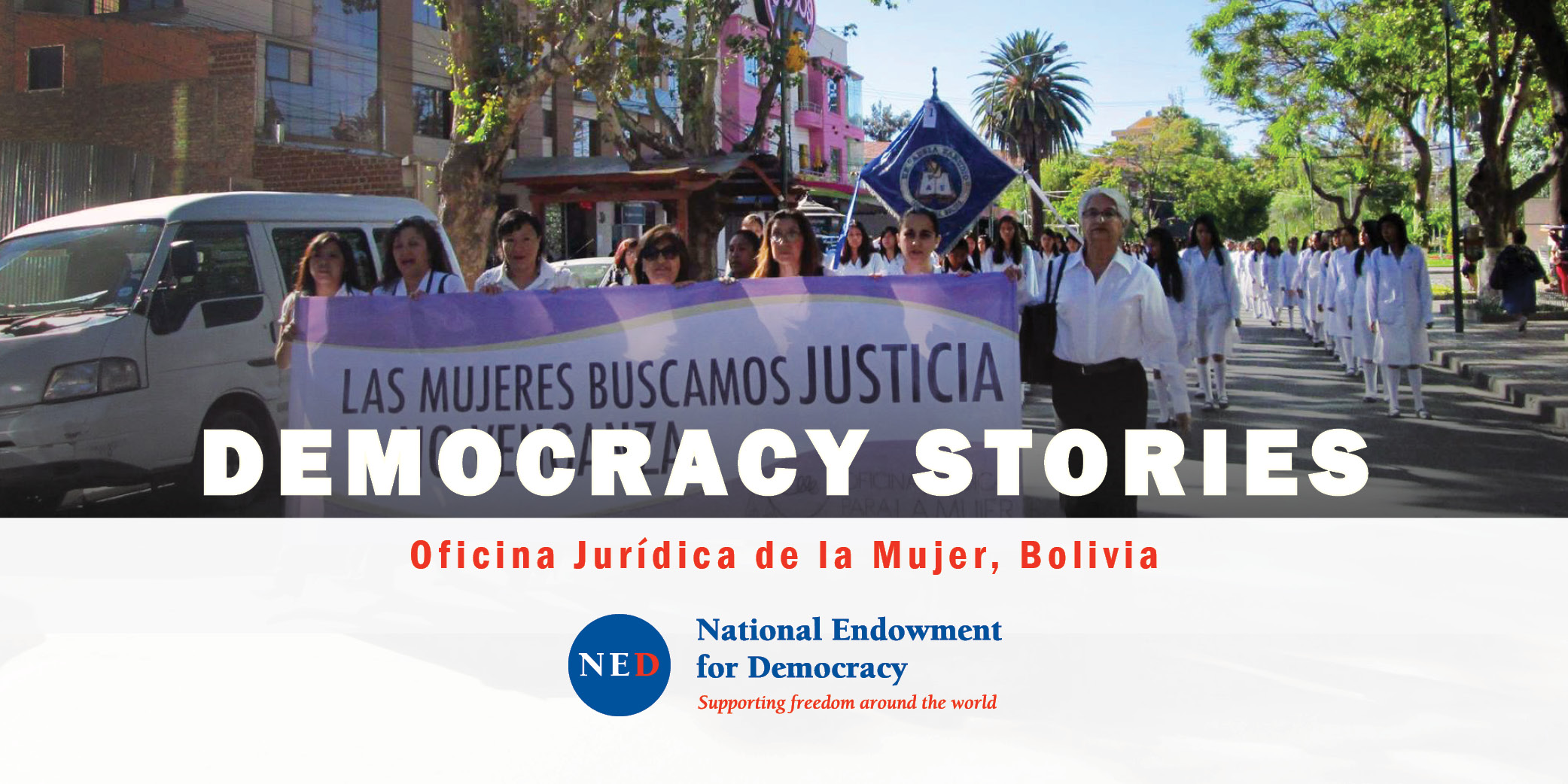 Since 2009, NED has supported the work of Oficina Jurídica de la Mujer (OJM) to strengthen the leadership and decision-making capacity of female victims of domestic violence in Cochabamba, Bolivia.
OJM promotes women's rights as a pillar of democratic development, offering legal assistance to women in cases of rape, sexual assault, and domestic abuse. OJM is particularly effective in targeting traditional institutions that have been insensitive to women's needs and demands. This includes educating indigenous leaders who often mediate domestic violence disputes on women's rights, and training police officers and first responders on how to take statements from female victims.
With NED support, OJM also litigates significant women's rights cases and works with the judiciary to ensure that Law 348, which criminalizes violence against women, is enforced. To this end, OJM drafts petitions and press releases condemning anyone not brought to justice when found in violation of Law 348 – including politicians like former Santa Cruz Mayor Percy Fernández. Documenting the situation of vulnerable women, including women prisoners and police officers, OJM regularly produces shadow human rights reports, presenting them before the United Nations Human Rights Council, as well as the Inter-American Commission on Human Rights. OJM is considered one of the most authoritative voices on women's rights in Bolivia and Latin America.
Through its work, OJM has contributed not only to solving particular cases, but also has strengthened institutions by creating awareness about discrimination against women and other vulnerable groups, and by holding citizens and officials accountable. In March 2015, the U.S. Department of State recognized Julieta Montaño, OJM's founder, with its International Women of Courage Award for her contribution to social justice, human rights, and the advancement of women. In recognizing Montaño, the State Department highlighted that OJM "has influenced nearly every piece of legislation that advanced women's rights over the past 30 years."