Today, the International Forum for Democratic Studies is publicly launching a specialized newsletter that examines how authoritarians around the world have manipulated the COVID-19 pandemic to their advantage. This curated newsletter will focus on the narratives that authoritarian governments peddle to burnish their image abroad, the growing battles over the distribution of vaccines, crackdowns at home and across borders in the name of public health measures, the pandemic's intersections with new technologies, and—most importantly—how civil society and the nongovernmental sector more broadly are responding. Each week, we'll focus on one Big Story where we'll analyze and unpack some of the most significant trends in this space. If you enjoy this newsletter, forward it to a friend or share it on social media so that others can subscribe.

– Christopher Walker, Vice President for Studies and Analysis, National Endowment for Democracy

Reports from World Politics Review, as well as the International Republican Institute, National Democratic Institute, and Stanford Internet Observatory, detail emerging trends in state-sponsored disinformation campaigns about COVID-19.
YouTube removes COVID-19 misinformation, including two German-language channels sponsored by the Russian authorities.
The latest post on the Forum's Power 3.0 Blog analyzes the proliferation of censorship and suppression of digital speech over the course of the pandemic.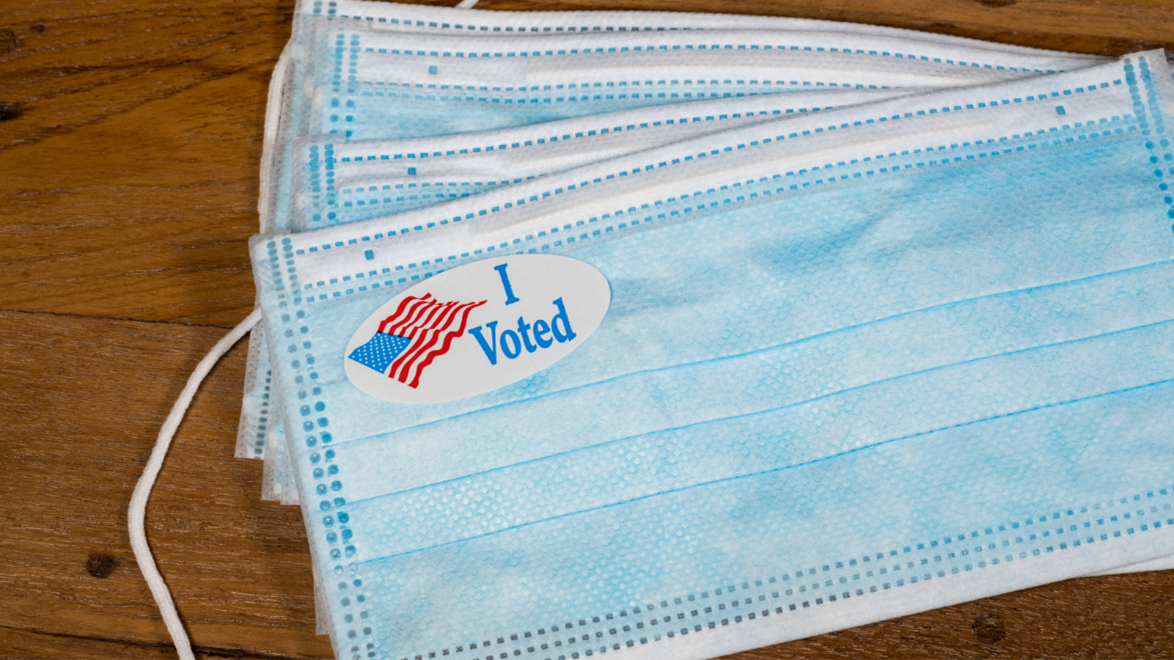 How the COVID-19 Pandemic Has Challenged Democracy

When the COVID-19 crisis began, it was difficult to imagine the severity of the pandemic's consequences for political, economic, and human rights. Though governments and leaders needed to make difficult decisions to prevent COVID-19's spread, several regimes eroded human rights protections and manipulated pandemic response measures to amass personal or state power. Over the last year and a half, the International Forum has closely tracked these developments, including within the information space and the pandemic's effect on transnational kleptocracy, that represent immense challenges to democracy.

According to Freedom House's Freedom in the World report, the status of democracy and human rights has worsened in 80 countries since the pandemic began. Regimes accelerated and deepened the erosion of checks and balances within their countries, while enacting measures to crack down on civil society and opposition groups, such as in Azerbaijan and Cambodia. To prevent the free flow of information, governments have restricted access to information, such as in El Salvador, and have weakened independent media, as is the case in the Philippines. In some settings, authorities used the pandemic as a convenient excuse to delay or manipulate elections. Furthermore, as "fake news" laws proliferated around the world, citizens and journalists who criticized the government's pandemic response faced lawsuits, arrests, and other forms of repression.

The COVID-19 pandemic has also allowed for authoritarian regimes to advance their narratives around the world and undermine democratic processes, sovereignty, and the integrity of the information space along the way. China and Russia, in particular, have turned to sowing distrust in democratic responses to the pandemic while using their formidable outward-facing media resources to paint their own governance systems as more effective in mitigating crises. To bolster their image amid inquiries into the virus' origins, the PRC has turned to "vaccine diplomacy" and its propaganda and disinformation networks as additional tools in their sharp power toolbox. Meanwhile, the Kremlin manufactured a disinformation network to generate and amplify falsehoods around U.S. and EU COVID-19 vaccines, undermining social trust and exacerbating tensions in and among democracies.

In response, civil society must pursue accountability and transparency measures to reverse this new wave of overreach and abuse. While identifying methods to combat the COVID-19 pandemic, democracies must work together to safeguard political institutions while committing to protecting human rights and democratic norms at home and abroad.

– Ryan Arick, Program Assistant for the International Forum for Democratic Studies

China is Borrowing a Page from Russia's Disinformation Handbook (World Politics Review): External researchers noted an uptick in multilingual social media influence campaigns aimed at mobilizing protests over COVID-19 conspiracy theories, developments in Hong Kong, and more. Recent influence campaigns represent a more coordinated, aggressive agenda than previous operations—as the Oxford Internet Institute documented in 2020. Beijing, Moscow, and Tehran exploited pandemic-related disinformation to bolster antidemocratic narratives and undercut institutional trust. Although these digital campaigns cannot be definitively linked to the CCP in operative terms, these influence activities share characteristics with other state-sponsored initiatives as they seek to undermine social cohesion and exacerbate tensions in targeted states.

Combating Information Manipulation: A Playbook for Elections and Beyond (International Republican Institute, National Democratic Institute, and Stanford Internet Observatory): A recent report details strategies with which democracies can bolster their resilience to malign information operations targeting elections. The playbook for defending against digital information manipulation outlined a three-pronged approach: evaluate the information environment; craft dynamic, short-term responses; and build long-term civic and institutional resilience measures. As one example, amid CCP disinformation operations targeting Taiwan's election, the Taiwanese government mobilized a whole-of-society approach to bolster the information environment which could likely be replicated in other country or regional contexts. The report is also available in French.

PRC State-Backed Scientists Offer New Study to Shift Back Date of COVID-19 Spread in U.S. (South China Morning Post): A paper released by the Chinese Academy of Sciences published data that indicate the COVID-19 virus might have originated in the United States in the fall of 2019, before the virus emerged in Wuhan. According to an anonymous public health expert, however, the report's analysis and findings were of poor quality. In addition, the paper has not undergone peer review. This paper was released amid a broader controversy surrounding investigations into the virus' origins; the CCP has moved to block further studies of the coronavirus' potential origins in China, while pointing to other countries—and the United States in particular—as meriting further scrutiny.

New U.S. Travel Rules Close Door on Those Fully Vaccinated with Russia's Sputnik V (Washington Post): Although the U.S. plans to lift entry restrictions on vaccinated travelers from abroad, Russia's Sputnik V vaccine will not qualify for this policy change. Moscow's Sputnik V rollout has been plagued by delivery delays and efficacy concerns, as well as mistrust and hesitancy among Russian residents and populaces abroad. In response to this decision, the Russian Direct Investment Fund accused the U.S. of politicizing the global pandemic response and discriminating against select vaccines. Also, the World Health Organization suspended its approval process for Russia's vaccine after the discovery of manufacturing infringements at a pharmaceutical plant in Ufa, Russia.

Billions Committed, Millions Delivered: Many Governments are Falling Short on Delivering Vaccine Doses to Low-Income Nations (Council on Foreign Relations' [CFR] Think Global Health): Despite billions of vaccines being committed to nations around the world, Samantha Kiernan and Serena Tohme describe how world leaders have failed to deliver anywhere near their target. Recent pledges from the United States, the European Union, and other states notwithstanding, many lower-income nations fear the promised donations will not materialize. According to the authors, nearly three out of every four inoculations around the world have been completed by ten countries. A new tool from their research examines the amount of vaccine doses that have been pledged, earmarked, and delivered to other nations around the world.

China Uses Peer Surveillance and Harassment to Drive Up its COVID-19 Vaccination Rate (Human Rights Watch): Following PRC Chairman Xi Jinping's directive to fully vaccinate nearly 80 percent of the country's population by the end of October, reports of coerced COVID-19 inoculations have emerged in China. Some local governments have offered to pay citizens for effectively turning in their unvaccinated neighbors to PRC authorities, and other unvaccinated individuals have been harassed by state officials. Although state institutions specified that vaccinations must only be provided with informed consent, there are no guidelines to hold authorities accountable and few protections exist for citizens to resist coercive tactics employed by government authorities.

Will the Thai Prime Minister Survive the Pandemic? (Australian Institute of International Affairs): Thailand's anti-government protests have continued over the state's response to the COVID-19 pandemic under Prime Minister Prayut Chan-ocha. The government's ineffective vaccination campaign and the lack of social support programs have drawn the public's ire. Opposition parties plan to submit petitions to the country's nationwide anti-corruption commission to determine whether the government mismanaged the vaccine rollout. The petitions, which will heavily focus on the prime minister's actions, revolve around alleged corruption in the procurement processes for the country's Sinovac vaccines and COVID-19 tests, as well as the Thai government's decision to not participate in the COVAX program.

YouTube Attempts to Ban All Vaccine Misinformation (New York Times): Expanding on an earlier ban against misinformation about COVID-19 vaccines, YouTube has adopted a new policy barring false claims about the risks, effectiveness, or composition of vaccines more broadly. The platform reportedly found that content about COVID-19 vaccines frequently "spilled over into general vaccine misinformation." YouTube has also banned the accounts of prominent anti-vaccine influencers, including several of the twelve people identified by the Center for Countering Digital Hate as being responsible for 65 percent of anti-vaccine content on Facebook and Twitter. (Facebook previously adopted a similar blanket policy against vaccine misinformation, though some of the influencers recently banned by YouTube remain active on the social network.) Experts note that anti-vaccine networks often span social media services and are difficult to detect, and they may also migrate to less-moderated platforms such as Gab if pushed out of mainstream digital spaces.

Russia Threatens to Block YouTube After Suspension of German RT Channels (The Guardian): YouTube's crackdown on COVID-19 misinformation has also embroiled the platform in conflict with the Russian government. A German-language channel of the Russian government's international broadcaster RT was suspended over breached platform rules on COVID-19 content. After RT attempted to circumvent the ban by uploading content to a second German channel, both were deleted. Russian officials responded sharply: a Kremlin spokesperson denounced the ban, Russia's foreign ministry warned of "symmetrical retaliatory measures against German media in Russia," and state censor and media oversight body Roskomnadzor threatened consequences for the U.S.-based platform. Last December, some months after Facebook and Twitter began labeling posts by media outlets deemed "state-affiliated" or "state-controlled," Russia passed new legislation authorizing Roskomnadzor to restrict access to digital services that allegedly "discriminate" against Russian mass media.

The European Journalism Centre published a new report, "The Resilience Report 2020: How Europe's Independent Media Dealt with the Coronavirus Pandemic in 2020," analyzing how media organizations adjusted business practices to better respond to the COVID-19 crisis. Strategies included an increased reliance on fact-checking and more coverage of underrepresented and underreported groups. The report details how the pandemic has accelerated the global decline of media independence. It also calls for more support for independent media and a sustained commitment to capacity building and resilience.

International IDEA recently published a report, prepared by Jorge Mittár, entitled "Democratic Governance as an Effective and Enduring Response to The Challenges Facing Latin America," which addresses whether democracies are capable of combating the COVID-19 pandemic while keeping their institutional integrity intact. The report contends that the pandemic has illuminated the long-standing shortcomings and challenges facing Latin American states. In addition, Mittár argues that democracies in the region need to strengthen democratic governance, reinforce socioeconomic programs to support citizens, and increase regional collaboration to strengthen the region's democratic institutions and their stability in light of the pandemic. The report is also available in Spanish.

Rana Siu Inboden authored an article in Foreign Policy, "China is Choking Civil Society at the United Nations," expanding upon her essay published in the July 2021 issue of the Journal of Democracy. The piece details how the PRC hinders or interferes with civil society organizations' attempts to earn UN consultative status. The PRC deploys this tactic to stifle the autonomy of global NGOs whose missions or statements purportedly clash with the CCP's agenda. Among other examples, Beijing has cited organizational stances on the territorial status of Taiwan or their work with individuals in the Uyghur community as justification for pushback.
Thanks for reading Pandemic Ploys, a biweekly newsletter from the International Forum.