Forum News
This issue of Worth Reading features three freely-accessible articles published in the October 2014 Journal of Democracy. The first article, "From Politics to Protest" by International Forum Research Council Member Ivan Krastev, examines the significance of the mass protests that occurred in seventy countries over the past five years. The second, "The Revenge of Geopolitics" by International Forum Research Council Member Ghia Nodia, explains how divergent perspectives on the relationship between democracy promotion and power politics contributed to the crisis in Ukraine. Finally, the third article, "How Jokowi Won and Democracy Survived" by Marcus Mietzner, describes the recent Indonesian presidential election and its significance for democracy in that country.
"From Politics to Protest" by Ivan Krastev
In "From Politics to Protest," International Forum Research Council Member Ivan Krastev explores the "politics of disruption"–the proliferation of global protests led by citizens demanding neither revolution nor reform. Krastev notes that these "rebels without a cause" live in societies where elections have become "celebrations of powerlessness." Citizens and politicians alike increasingly believe that government is incapable of meeting modern challenges. As a result, electoral stakes appear so low that they no longer motivate average voters nor moderate radical ones. This lack of electoral "drama" has had several marked effects on contemporary governance, including fewer majority governments, shorter incumbencies, the permanent mobilization of opposition parties, and the rise of protest politics. As a result, Krastev writes, "The new political man has no illusions about the effectiveness of government, but he nonetheless believes that the people have a responsibility to control it." In his view, this new conception of citizen-state relations marks the end of faith in political reform and revolution, leaving protest as the only mechanism through which citizens demand accountability.
"The Revenge of Geopolitics" by Ghia Nodia
In "The Revenge of Geopolitics," International Forum Research Council Member Ghia Nodia writes that the current crisis in Ukraine can be attributed to competing perspectives on the relevance of democracy promotion to geopolitics. The West, Nodia explains, has traditionally separated these ideas: while Western countries believe that a "Kantian peace" is beneficial to their security, they also recognize that a pragmatic foreign policy requires normal relations with some autocrats. However, Russia and many other authoritarian regimes see no distinction between democracy promotion and geopolitics–to embattled autocrats, the spread of democracy is a regime-threat to be actively resisted at home and abroad. Pro-democracy elites in the states between Russia and the West tend to see democracy promotion as a geopolitical force beneficial to their "European identity," which Nodia believes played a leading role in Eastern Europe's transition to democracy. The difference between these three perspectives explains Western surprise at Russia's hostile reaction to the Eastern Partnership, which the West considered a non-threatening economic initiative. In the wake of the Russian invasion of Ukraine, Nodia writes, there is "no safe way to promote democracy in areas where it is still controversial. Advancing the democratic cause is an enterprise that is hostile and threatening to autocrats, and they will fight back."
"How Jokowi Won and Democracy Survived" by Marcus Mietzner
In "How Jokowi Won and Democracy Survived," Marcus Mietzner describes the recent Indonesian Presidential election, which pitted Prabowo Subianto, the populist, anti-democracy former-son-in-law of former-President Suharto, against Joko Widodo (often called "Jokowi"), the governor of Jakarta. Jokowi, a technocrat from a working-class background, narrowly defeated Prabowo despite vote-rigging and machine-politics in the latter's favor. While Prabowo campaigned on a platform of populism and a return to the country's authoritarian 1945 constitution, Mietzner explains that Indonesia's commitment to democracy was stronger than Prabowo believed. This prevented Prabowo from using machine politics, vote-buying, and populism to defeat Jokowi, whose popularity with working class Indonesians, grassroots-fundraising strategy, and defense of democracy brought his supporters out in large numbers on election day. As a result, Mietzner writes, democracy in the world's most populous Muslim-majority country was safeguarded–but Jokowi's close margin of victory demonstrates its continuing vulnerability.
About Worth Reading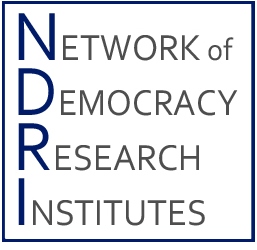 Worth Reading is a list of featured readings on democracy disseminated semi-monthly by the International Forum for Democratic Studies at the National Endowment for Democracy. Many thanks to Ivan Krastev, Ghia Nodia, and Marcus Mietzner for their research and insights; thanks also to the Journal of Democracy editorial staff for their work in putting together this most recent issue. If you have materials you would like considered for inclusion in Worth Reading, please send us an email at ndri@ned.org.